How is your industry structured? Provide an overview, identifying which specific area of the industry to which your work would be relevant
The specific area of the industry to which I am focusing on is the editing side of things as my video is a Harry Potter Tribute video, so I will be making a video from found footage.
Independent or Mainstream
My project is an independent film. Because my video is a tribute video, it will make people emotional, it will also make them think, possibly about the way I have done the video, about the video itself, how the story is told and many other things. It is also independent because I am the one who is making it, I am directing my own film and editing it on my own as well, which is why it will be an independent film.
The reason why it would not be a mainstream is because although Harry Potter is famous from around the world, the project which I am making does not involve a huge team of people or an expensive editing software, the only thing needed for my production is one person to work as the editor and director and a decent editing software to use for my project
Some of the mainstream production companies are companies like Warner Brothers, 20th Century Fox, Studio Canal, and many others. The films would be shared on specific accounts on Facebook for example, although it would be sent to well-known cinemas. This would mean that there would usually be more famous actors for those types of films.
IANS, 2013
Producers
The only producer in my project is myself. As it is an editing-based video, I am the director of my own project. I am the one planning what the elements I need, the techniques I will use etc… I am also most importantly, the editor, because I will be editing the video using DaVinci Resolve.
Clip Art Fest, 2016
Publisher/Distributor
The publisher would be myself. I would be the one who is publishing the final product on Youtube, Facebook and other media platforms which would be good so that I get as many people watching it as possible. The reason why I will publish it on these platforms is because thousands of people watch videos online,  so it will hopefully be easier to get feedbacks from them in these platforms than if I used Vimeo or DailyMotion for example, which people do not use as much. Bigger companies would not publish a video like mine as this is more of an online video rather than a video which would be released in cinemas. If it was for cinemas, the length would've been for around more than 1 hour and because mine is less, it would definitely not appear in cinemas. Although Harry Potter is made by Warner Bros, they would not make my video release in cinemas because this video is only made by a student who is learning about film techniques.
If this was a mainstream video rather than an independent one, the distribution would've been much more complex. It would be sent to cinemas, rather than local cinemas which are not as known. The distribution of mainstream films online would also be specific accounts which would be about that particular film. The trailers would also be shared online.
Axel plastics, 2016
Audience
For my project, my target audience will be aimed at the Harry Potter fans and anyone else who are interested in fantasy films.  My target audience would be them rather than people who like action films because they would have a different view on the video than those who like fantasy films. If it was a person who liked action films, they would probably talk more about the action, the way it is edited, in some ways, not fully, rather than how the video is done in terms of the story told and all those things. I would usually aim at people who are between 11 years old and 20 years old, which is a good range, as the films would certainly be for those age as well as adults, but mostly for teenagers.
TEAP, 2015
Education
This video which I am making could be more educational than anything else, as I am discovering new editing skills. It would be more suited to education because of this.  Basically, any sort of film or television show or even a short film on a platform like YouTube could be considered as education. As we have done those things in the last few months with the practical tasks and the 2 end of term projects which we did, we have done this within the education system, so the Final major project is part of the education scheme as well. Watching behind-the-scenes can also be part of the education, or self-education, as you learn about the way the movie is done.
Purpose
My purpose behind the video which I want to make is to show the editing skills that I have learnt in the past year as well as using my own skills from the videos which I have made in the past few months. By making a Harry Potter tribute video, I will show the those techniques. I want to make it in a way that will catch people's attention, to make something amazing which will hopefully be different to other videos which I have made. I want to try to push myself a bit more, using functions which I am comfortable with but also some techniques which I have not used as much, which I could experiment with it.
 How might your work be used?
It could be used as a an education video for how the story is told or how the editing skills are used within this video. This could help other people who want to be editors to get inspired by this video which would show how the narrative is done.
Technology, equipment relevant to the project and chosen media
What equipment would you need to successfully complete your project in a professional context?
The only equipment I will need to successfully complete my project is a computer, because I am doing a video which only involves editing. There is no filming involved in my project.
Technology
Astringo, 2017
The computer which I am using for my project is an XPS 15 with Infinity Edge Display. This computer is good for editing as it bring the things to life and makes it easier to watch videos in good quality. Editing using this computer would make it easier. It runs the most demanding software at its best. It has a powerful Intel Core i7 processor for professional photo editing and more. This laptop is specifically designed for graphic design, music production, photo editing and film making.
Software
Avid
Avid, 2017
I would use because it is a professional editing software, in which many people use, even the professional editors, would use Avid. I would use Avid because there are many functions which are quite good for the video which I want to make. There are many effects which I could use within the video which I want to make. When editing it is fast, so it would be much easier to use so then I can focus much more. I can work with any media in any resolution, which would help me a lot as my videos are 1080p.
I can experience better performances in full screen playback mode. I can find and filter effects faster and easier with the updated Effects Palette. I can rename, edit and delete custom project presets with Preset Manager.
We can duplicate audio clips with Dupe Detection. I can create bigger, richer soundtrack with up to 64 audio tracks. I can automatically lower the music bed volume whenever a voiceover kicks in with audio ducking.
By using these kind of things, it would help me creating my video in a more professional way, using the many functions which are available within the software. By having newer functions, this would help me more in the editing as I would discover new functions which could be helpful for the production
DaVinci Resolve
ITunes, 2017
I would use DaVinci Resolve because it has effects and functions on here which would suit what I want my final product to look like. There are keyboard shortcuts and toolbar button to mark edit point, insert tracks, delete clips and more. I can also simply drops my clips directly into the timeline or drag clips to the edit pop up in the program viewer to  quickly perform, insert, overwrite, replace, fit to fill. I can ripple, roll, slip, slide, extend or shorten edits without changing tools. I can spend more time fine tuning edits instead of switching tools.
There are creative transitions which I can use including cross and additive dissolves, wipes, dip to colour, and more.
Using this software for me would be beneficial because of the effects and functions which are available. It makes life easier for me to use this software as there are many functions which I would like to use on this which are needed for my project.
Specification of my computer/ Hardware + Price of laptop
Here are some of the important specifications of my laptop which is relevant for the project:
512GB SSD – It is important to have space for editing because you want as much space as possible for videos which you are important onto the software.
Resolution is 1920 x 1080 – meaning that the colours of the video will be clear enough for you to see every detail when editing especially when colour grading.
Processor – Intel Core i707700HQ Processor, Quad-Core, 3.8Ghz, 6MB cache.
Price of Laptop is £1,469, which might look expensive but in my opinion, this is quite a good price for a laptop which has these kind of specifications. As a powerful laptop like the one which I have, this would be a decent price.
Desktop which I am using at the moment at college:
OptiPlex 3010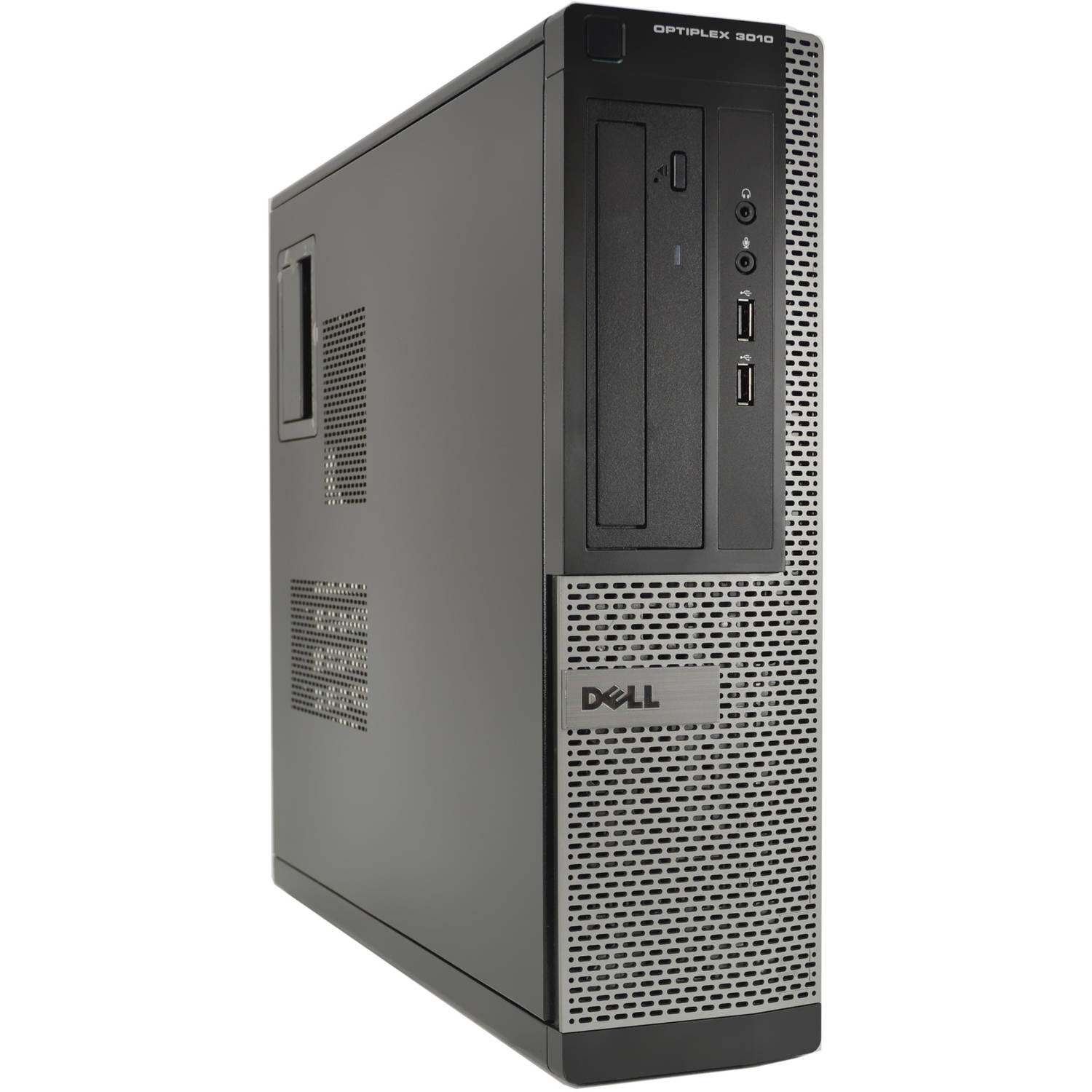 Walmart, 2017
This one has a i3 Core instead of an i7, which means it isn't as powerful.
It has Dual Core compared to the Quad Core which I have on my laptop.
The price for this would be £184,99, which isn't as high, although the it would be maybe around £300-£400 more for the 2 monitors if needed.
Target Audience
Demographic
Demographic defines a person by their Age, Gender, Income, Education and Occupation.
Psychometric
Psychometric defines a person by how they think and by considering their values, attitudes and lifestyle.
2 target audience for my project:
1st target Audience
Demographic
Joshue Nevett, 2016
Age – 16 years old
Gender – Female
Income – N/A
Education –  In year 11, during GCSE year
Occupation – Student
Psychometric
Likes watching YouTube videos and films, really likes fantasy films like Harry Potter.Has a really good lifestyle, lives in a normal, modern house in a modern city. She also likes playing the Harry Potter games as she is a huge fan.
2nd Character
Age – 35 years old
Gender – Male
Income – £21,000 – £35,000
Education – Finished Education since age of 25
Occupation – Film Editor
He focuses on his editing and nothing else. Has a keen interest in editing anything in a creative way. Likes doing sport, eating international food, loves editing. Does not like vegetables as much, does not like certain types of music such as rock.
Detailed Job Analysis
Relevant Job Roles
Editor
Qualifications
You do not need a specific qualification. Although you are considering taking a film production course in higher education.
Skills
You need to have a wide experience of the post production process
You have to be familiar with the variety of computer editing equipment
You have to understand dramatic storytelling to create rhythm, pace and tension
You have to be creative under pressure
You need to have patience and attention to detail
Have good organisational skills
Have imagination and an understanding of narrative
Experience
To be an editor, you will have to carry out work experience in other areas of media production so that it helps you demonstrate this will help you decide if the intensity of the work is for you or not
You would be expected to have pre-entry experience and you will need evidence of having worked on video or video production or post-production.
Knowledge
You would need knowledge in some of the softwares which professional film editors use. You should have knowledge in what narrative it and how you could apply it to the productions which you are doing. It is necessary that you have a good knowledge of the film industry and movie production
Personal attributes
The following personal attributes a film editor should have are as following:
Patient – Being patient as an editor is crucial, because you would be spending hours editing, arranging scenes, so not being stressed whilst doing it is extremely important otherwise you run the risk of putting the scenes all over the place
Organised – Being organised is also another important part when you are editing, there will be dozens of footage for different scenes, so organising them in their different scenes and choosing the best one is really important so that you know which footage you need for which scene
Creative – Being creative is important although not as important because you can't just make your own movie on your own, there would be the assistant editor and director with you, so you would have to follow their instruction
Identify existing practitioners working in that role
Chris Dickens
Desktop Wallpaper, 2017
Chris Dickens is a British film and television editor. His work of Slumdog Millionaire, which was directed by Danny Boyle, won the Academy Award for Best Film Editing.
Other Job Roles around Editor if I had a team:
Assistant Editor
Qualifications
Same as assistant director, you would not need a specific qualification. However, if you are considering taking a film production course in higher education, you would have to apply for a course that is in the area you want to work on.
Skills
The following skills needed in this job are:
Having good knowledge for technology
Being able to react quickly and precisely
Being able to work for long hours on repetitive
To have precise attention to detail
To be able to take direction
Experience
This is the same thing as for editor, you would need to have sufficient work experience, I the same way as if you were an editor. You would have to do work experiences in areas of media production to see if the intensity is for you.
Knowledge
This is also pretty much the same as for the editor, you have to know editing softwares which professionals use. You also have to know the requirements of the relevant health and safety laws and procedures.
Personal attributes
Organised – By being organised, this will make it much easier for the assistant editor to know where each scenes goes where, if you put the different scenes you need in a different bin,you will find it easier to find them.
Good knowledge for technology –
Director
Qualifications
You do not need a formal qualification to become a director but there are training and course which you would have to do.
Skills
Some of the skills for directing are:
Make Decisions
have excellent communication and interpersonal skills
Have great self-believe
Be a strong and confident leader
Inspire and motivate the team
have exceptional artistic vision and creative skills
Experience
The role of being a director can only be mastered through in-depth practical experience. You will also need extensive industry experience.
Knowledge
You need to have an extensive understanding of the entire filming process, from both technical and creative points of view. You also have to learn how to work with actors to create a performance
Personal Attribute
Confident – Confidence in directing a team is very important, being if you don't feel confident, then it probably means that you are not really ready to direct the film for the moment.
Strong and confident leader – It is important that you are a strong and confident leader to direct your team for their different jobs. Not just telling them what to do simply, but being clear on what they have to do.
Self-belief – If you confident about yourself, this is a good thing meaning that you are confident enough to complete the tasks which you need to complete.
Deep Passion for film making – By having deep passion for filming, this means that you will know a lot of films and you can use some of the things from other films and to try to make your own version of it in the film that you are producing, or there might be techniques which you would like to use but do not know, so you would have a look at other people's work.
Ridley Scott
Imdb, 2017
Ridley Scott is a director/producer, who directed Alien (1979), Prometheus, and the upcoming Alien Covenant. He joined BBC in 1962 as trainee set designer working on several high profile shows.More TV work followed until, frustrated by the poor financial rewards at the BBC, he went into advertising. Sir Ridley was knighted in 2003 for his "substantial contribution to the British film industry".
Key member for my project:
For my project, I will not need an extra person as this is an editing based video. I am the one who is planning the video, the one who is editing, because I am only using found footage. Having someone else for my project in these circumstances would not be necessary because editing is more of a personal thing.
Legal Requirements
Copyright
How copyright law is relevant to you, your work and the work of others in the context of your project?
I will use the trademark of Warner Brothers so that people know that it is part of the Harry Potter movies and not something else. Because I am using this trademark, I will have to write in the descriptions below the Youtube video so that people know that this isn't mine. There will be music used in the video to enhance the dramatic scenes. Because I am using a soundtrack from Youtube, the name of the music will have to be in the description also otherwise this means that I would've stole that product without saying anything about it. For the films for example, because I have taken them from somewhere, I would have to say in the description that I do own these films, otherwise, I will steal other people's work without permission which could mean I could be sued because I am ripping off their product.
Permission and releases
Within a production, whenever you want to use a piece of music or a scene from a film, you have to make sure that you are permitted to use it. You would have to ask the owner before using it.
A way to make sure that it is your content and not someone else's, it is simply to have to have your name, the Copyright symbol as well s the date it was produced and released. A release may also protect against claims of false statement which could injure someone's reputation. They are often used to avoid lawsuits which involves someone's right of privacy, which is the right to be left alone, or right publicity.
Age Ratings
The age ratings will be quite strict as some of the Harry Potter films are 12 or over. So the age rating would be at list from 12 and over. The ratings would have to be 12 as some of the films are 12 and it would involve content which would otherwise not be appropriate to younger audiences, unless if they go with an adult.
Key Skills/Techniques I will need
The key skills I will need within my project, is to be patient when making the video, to have an inter and using my own skills and creating my own narrative as it is a tribute video.
They are relevant because using editing skills which I have learnt will show what I am capable of and at the same time, I can demonstrate the skills which I have used in my previous videos. Creating my own narrative is also a skill which I am doing because although I have learnt about the different narratives, I want to create my own narrative to tell a my own version of the Harry Potter saga. By doing that, I can hopefully catch the audience by understanding the story which I am telling them.
The skills which I will have to learn throughout my project is how to be patient, especially whilst I am editing, which sometimes can be frustrating. So I have to take my time when editing, take a break every 1 hours
REFERENCE
Astringo, 2017, Available at: https://www.astringo.co.uk/shop/all-dell-laptops/dell-xps/dell-xps-15-9550-i7-6700hq-full-hd-infinity-edge/, Accessed on 24/04/2017
Avid, 2017, Avilable at: http://www.avid.com/media-composer, Accessed on 24/04/2017
Axel plastics, Available at :http://axelplastics.com/node/294, Accessed on 24/04/2017
Clip Art Fest, 2016, Available at: https://clipartfest.com/categories/view/5e7d7b3e064465ee803ea9753834c793a5b118a0/film-producer-clipart.html, Accessed on 24/04/2017
IANS, 2013, Available at: https://tribune.com.pk/story/544797/onir-feels-indie-films-are-not-getting-due-attention/, Accessed on 24/04/2017
ITunes, 2017, Available at: https://itunes.apple.com/gb/app/davinci-resolve/id571213070?mt=12, Accessed on 24/04/2017
TEAP, 2015, Available at: http://www.teap-online.org/tag/target-audience/, Accessed on 24/04/2017
Walmart, 2017, Available at: https://www.walmart.com/ip/Refurbished-Dell-Optiplex-3010-WA1-0240-Desktop-PC-with-Intel-Core-i3-3220-Processor-4GB-Memory-320GB-Hard-Drive-and-Windows-8.1-Monitor-Not-Includ/49333282, Accessed on 25/04/2017
Joshua Nevett, 2016, Available at: ,http://www.mirror.co.uk/news/uk-news/a-beautiful-angel-tributes-pour-7993140, Accessed on 26/04/2017
Baby Name Genie, No Date, Available at: http://www.babynamegenie.com/community/index.php?showtopic=11534, Accessed on 26/04/2017
Creative skillset, 2017, Available at: http://creativeskillset.org/job_roles/2940_editor, Accessed on 26/04/2017
Prospects, 2017, Available at: https://www.prospects.ac.uk/job-profiles/film-video-editor, Accessed on 26/04/2017
Entertainment,2017, Available at: http://entertainment.howstuffworks.com/film-editor2.htm, Accessed on 26/04/2017
Fair use, No date, Available at: http://fairuse.stanford.edu/overview/introduction/permission-tools-licenses-and-releases/, Accessed on 26/04/2017
Creative Skillset, 2017, Available at: http://creativeskillset.org/job_roles/3085_assistant_editor, Accessed on 26/04/2017
Creative Skill Set, 2017, Available at: http://creativeskillset.org/job_roles/758_director, Accessed on 27/04/2017
IMDB, 2017, Available at: http://www.imdb.com/name/nm0000631/bio?ref_=nm_ov_bio_sm, Accessed on 27/04/2017
IMDB, 2017, Available at: http://www.imdb.com/name/nm0000631/,m  Accessed on 26/04/2017
Desktop Wallpaper, 2017, Available at: http://desktopwallpaperstop.com/chris-dickens/, Accessed on 26/04/2017